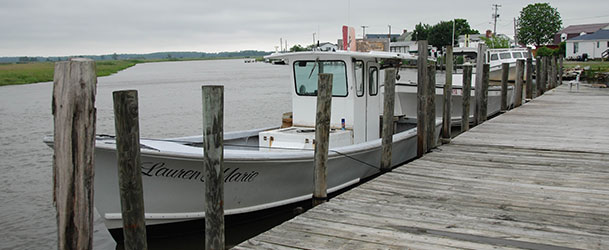 03 Jun

Working Waterfronts

Lee Ann works with the University of Delaware's Sustainable Coastal Communities program on its Working Waterfronts Initiative. The first project she completed was for the Town of Leipsic.

She designed the final report in InDesign, collected Census data and historic photographs,  and made several trips to Leipsic and Bombay Hook National Wildlife Refuge to take photographs.  Every trip to Leipsic included a stop at Sambo's Tavern for a rockfish sandwich and Dogfish Head.

The resulting document reflects the unique flavor and residents of this Delaware Bayshore community.  The Leipsic Town Council endorsed the report in July 2015.

She also completed a report for Little Creek.